Welcome To Ohm Consultant
Your trusted destination for complete visa-related services!
Foreign Education
Get the right assistance from the right people
to study in your dream university abroad.
If you ever dreamt big you surely deserve to make it big.
Come, take a small step and we will help you make a giant leap into new worlds of endless potential.
If you plan to settle abroad, our experts can show you
the right way to your preferred destination.
Welcome to Ohm Consultant
Ohm Consultant is a leading, trusted and well-established foreign education and immigration consultancy providing genuine,
reliable and expert visa services at an affordable cost.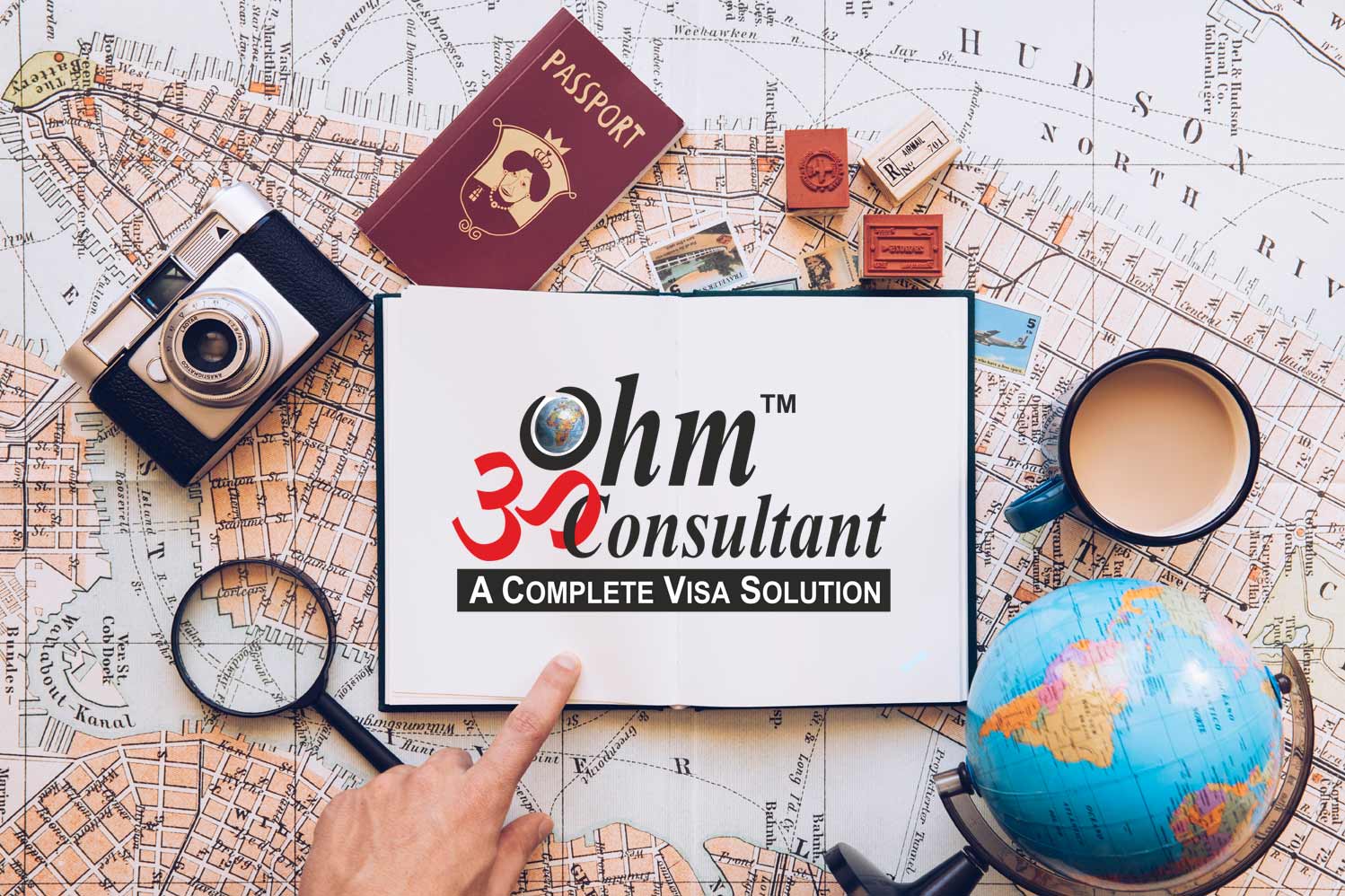 All the world's a stage, Play your part, with a little help from us!
Our Core Values
We are driven by honesty, transparency, work discipline and expertise. We believe that honesty paves the way for true success and therefore we lay emphasis on explaining out approach to our clients.
Foreign Education
To win a race, it's important to make the right start. Get the right assistance from the right people to study in your dream university abroad. Fast track you career with our easy and reliable visa counseling.
Our Vision
To be a benchmark in defining immigration consultancy. By bringing success and satisfaction for our clients, we aspire to be a global leader, recognized and respected as the most trusted foreign education and immigration consultant firm.
Student Visa Experts
Ohm Consultant is an authorized representative for many top universities and colleges across USA, UK, Canada, Australia, New Zealand, Europe, Singapore, etc. Our continuous research and evaluation arms us with... Learn More
Study Abroad
Choose Country You Want VISA For
Our Happy Customers
They Love Ohm Consultant!

Amazing n worth with their professionalism. My experience with Ohm was awesome. Great work.. I got my Poland student visa through Ohm Consultant. Initially, I was depressed but Atul Sir from Ohm Consultant had guided me nicely throughout the process.
Dhwani Kothari

I am so happy that I got my UK Visitor visa without any hurdle. Thank you for your kind guidance, especially for documentation part. It was really wonderful experience with Ohm Visa Consultant. I am thankful to Ohm Consultant to assist me in getting my UK visa.
Gautam Patel

I am Mrugesh Patel from Ahmedabad. I got my student visa of New Zealand by the help of Ohm Consultant. I suggest coming to Ohm Consultant, who are desirable to study in New Zealand or any developed country. Be a part of friendly, trustworthy and genuine services.
Mrugesh Patel

I got my USA and Canada visitors visa through Ohm Consultant. Special thanks to Sonalimem and all the staff members for their kind support. Thank you so much for making my dream into reality.
Prasad Munshi

I and my whole family got USA PR (Immigration) visa. Heartily thank you Ohm Consultant. You make it easy for us to ensure that everything runs smoothly. I would like to thank Mr. Atul Gajjar for the tremendous amount of effort for our immigration file for USA. I appreciate the effort in collecting the information, communicating with US officials and getting it to me so quickly. Once again thanks for your kind support and encouragement.
Bhaumik Patel

Thank you very much for your hard work, patience, guidance and caring approach in helping me to get Canada student visa. I give whole credit to the dedicated and friendly team of Ohm Consultant. I would strongly recommend you to anyone seeking an Australian Visa.
Kartik Modi