Australia
Australia is a land of opportunities with one of the most liberal social fabric allowing assimilation of cultures from across the world.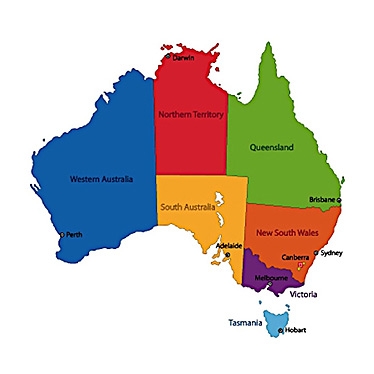 Study in Australia ...
Australia is the world's sixth-largest country by area, but one of the most thinly populated.
The populations is mostly urbanized and heavily concentrated in the eastern states and on the coast. Australia is a highly developed country and one of the wealthiest in the world. Ranked among the top countries in terms of human development index, Australia offers quality work and leisure living.


Why study in Australia?
Australia is currently the third most popular destination for international students, mainly because of the quality of education available, quality of living and opportunities available after studies. It has liberal work visa norms, allowing students to seek employment in the country.
Need Assistance?
In case you need more information about study in Australia than please contact us!
Intakes
Australian universities have following intakes:
Each University operates slightly different dates. Some institutes have round-the-year intakes.
Tuition Fee
Tuition fee differs from university to university and varies widely with courses. It can vary from as low as AU$ 14,000 to AU$ 35,000 per annum. Visit institutions' website for exact fees structure.
Living cost
The approximate annual living expenses in Australia are between AU$ 10,000 – AU$ 15,000, which includes food, accommodation, transportation as well as other daily expenses. However, the expenses may vary depending on lifestyles.
Need More Information? Just fill this form and send us your query. We will contact you in one business day!