Canada
Located in the northern part of North America, Canada is no stranger to immigrants. Today, it's one of the world's most multicultural nation.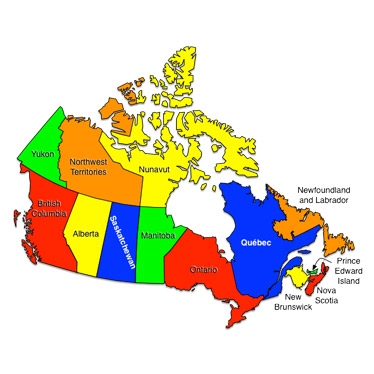 Study in Canada ...
Canada is the world's second-largest country by total area and the fourth-largest country by land area.
However, with a population of approximately 35 million as of 2015, it is relatively very thinly populated. With an abundance of natural resources, Canada is among the most developed countries in the world. It ranks among the top countries on the human development index and offers a high quality of living. It ranks among the highest in international measurements of government transparency, civil liberties, economic freedom, and education.


Why study in Canada?
Canada offers vast opportunities to students to unlock their potential in the international job market. Canada is the leader in many areas of technology, research and management and offers students the right exposure to best resources and learning tools. Add to this the excitement of cross-cultural experience of studying with people from across the world, and you truly get what's called global education.
Need Assistance?
In case you need more information about study in Canada than please contact us!
Tuition Fee
Tuition fee differ from one university to another and also varies widely across courses. It can as low as CAN$ 12,000 to as high as CAN$ 20,000 per annum. Visit the institutions' websites for exact fee structures.
Living cost
The approximate annual living expenses are around CAN$ 10,000, which includes food, accommodation, transportation as well as other daily expenses. However, expenses may vary depending on lifestyle.
Need More Information? Just fill this form and send us your query. We will contact you in one business day!