New Zealand
Beyond its image as an exotic holiday destination in the far south Pacific Ocean, New Zealand is a perfect place for studies as well.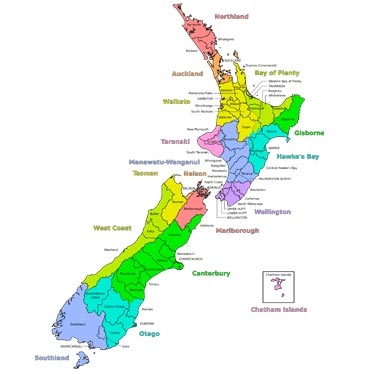 Study in New Zealand ...
The mild climate in New Zealand offers the perfect setting for a healthy mind and body.
A multi-cultural society, New Zealand offers a very peaceful environment for peaceful living. The economy of the country revolves around agriculture and dairy farming, making it a world leader in these fields. Even though technology has permeated every aspect of life, living in New Zealand still has that romantic rustic touch to it. Being an open-minded society, the government's visa acquisition process is also very simple compared to some of the other preferred nations.
Why study in New Zealand?
New Zealand offers the perfect setting for pursuing studies with its picture-perfect landscapes and peaceful living providing the right background. The country is a leader in dairy, agriculture and tourism activities and offers great opportunities to pursue studies in related fields. Expect high quality and practical education if you are studying in New Zealand. Courses are available for academic, professional and vocational studies at universities, polytechnics, colleges, secondary schools and even private training institutes. Support services for international students are also among the best in the world.
Need Assistance?
In case you need more information about study in New Zealand than please contact us!
Tuition Fee
The tuition fee differs from one university to other and also varies widely with courses. It can be from as low as NZ$ 14,000 to NZ$ 35,000 per annum. Visit institutions' website for exact fee structure.
Living cost
The approximate expenses of living in New Zealand are NZ$ 10,000 to NZ$ 15,000, which include food, accommodation, transportation as well as other daily expenses. However, expenses may vary depending on lifestyle.
Need More Information? Just fill this form and send us your query. We will contact you in one business day!