Switzerland
Switzerland is a small but well known country in Europe. You can say it is heart of Europe.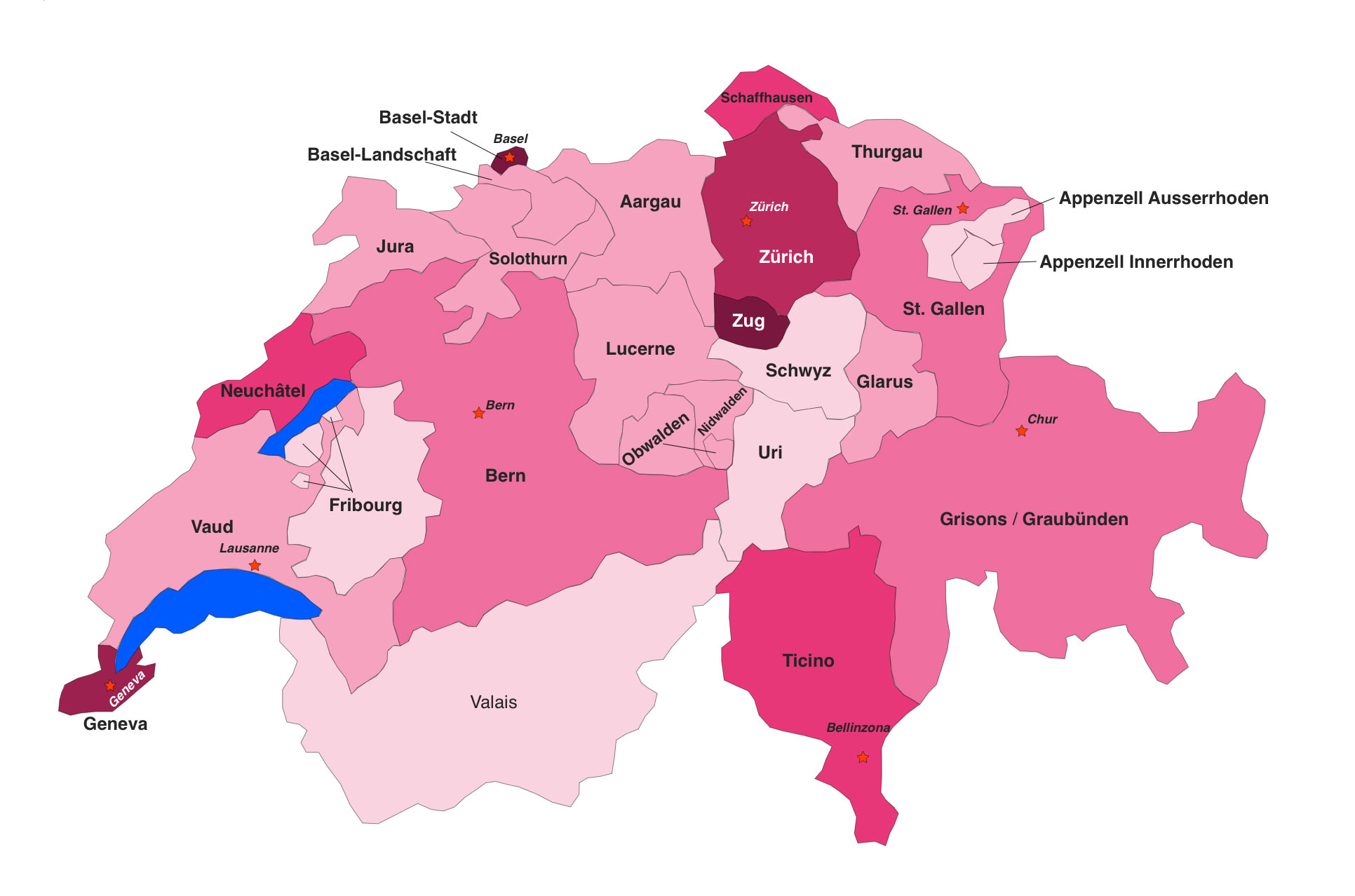 Study in Switzerland ...
It is officially the Swiss Confederation, is a sovereign state in Europe.
It is situated in Western-Central Europe and is bordered by Italy to the south, France to the west, Germany to the north, and Austria and Liechtenstein to the east. Switzerland is a landlocked country geographically divided between the Alps, the Swiss Plateau and the Jura, spanning while the Alps occupy the greater part of the territory.

Switzerland's economy is based on highly skilled workers, in specialist areas such as micro technology, tourism, hi-tech, biotechnology, pharmaceuticals, as well as banking and insurance. Switzerland is widely recognized as an international research Centre, with the private and public sector strongly promoting science and technology.
Why study in Switzerland?
Top universities, high quality of life and a booming job market, there are so many reasons why international students should study in Switzerland.
Located between Germany, France and Italy, Switzerland is a great place to explore Europe from. It contains two of the highest rated universities in the world, and consistently ranks among the best places to live in the world. Here's why so many students are deciding to choose Switzerland as their destination to study abroad.
Need Assistance?
In case you need more information about study in Switzerland than please contact us!
Intakes
Switzerland universities have following intakes:
Tuition Fee
Average Fees for Diploma Programs: CHF 18,500/-
Bachelors & Post Graduate Diploma: CHF 20,500/- MBA: 22,500/-
Tuition fees vary depending on the institution and the study program
Living cost
Living expenses range between CHF 10,000- and 18,000 per year depending on the location of the university and individual needs. Prices vary according to the city, the two most expensive being Zurich and Geneva.
Need More Information? Just fill this form and send us your query. We will contact you in one business day!